Ghosts Can Cross Oceans^
Los Angeles . 01Sep15
by Nuttaphol Ma
Years ago, my parents planted a White Jade Orchid Tree in the back of our house in the US. It blossomed flowers called dawg jam bee (ดอกจำปี) which loosely translates to 'flower remember year' in Thai. I recalled my father's daily ritual of collecting these flowers to make offerings to our family altar because their transcendental fragrance threads the memories of past homes with the present. As our family grew, we expanded the house to the back that resulted in the tree being cut down. I was sad and could not imagined the thought of my father's broken ritual.
I was invited to contribute work in 2013 to complement Beatriz da Costa's film entitled Dying for the Other. The timing of this invitation revived my consciousness on the ghost of the White Jade Orchid Tree and my sense of urgency to restore a broken ritual. My response to da Costa's work was to journey to El Santuario de Chimayo. There, I collected soil believed to contain healing qualities with the intention of mixing it with soil from my compost and store-bought soil to replant this tree in a sculptural container as a way to make sense of my aging father. The resulting work, a film entitled flower remember year, documents serendipitous conversations that had led me to Chimayo and indirectly converses with da Costa's Dying for the Other.
The Los Angeles Municipal Art Gallery (LAMAG) at Barnsdall Park sits at the crossroad of these intersecting arrivals and departures. Ghosts Can Cross Oceans is an urban spirit house within LAMAG's balcony space. The White Jade Orchid Tree resides there, surrounded by store-purchased lemongrass stalks that have been cultivated back to life. The encompassing lemongrass around the space references the use of saisin (สายสิญจน์), a white thread commonly used by Thai monks to bless a new house. The work welcomes the public to sit within the contemplative space, reflect on multiple levels, on the coexistence of longing and not BE longing, dreams of leaving and dreams of roots or simply taking shelter from the sun, resting.
Los Angeles provides a rich cultural vibrancy an artist can ask for. It is a place of shifting social landscapes historically driven by waves upon waves of immigrants settling in various parts of the city. They arrive for varying reasons - some by choice while others out of religious, political, economic or personal turmoil from home. As a result, the uses, the social interactions, the urban landscapes, the economy of the city re-align themselves into something new. Navigating one's cultural identity is tested, at times compromised at the price of dislocation, loss, longing and eroding memories. Continuing my dialogue with curator, Ciara Ennis, Ghosts Can Cross Oceans reflect upon these shifting socio-cultural landscapes.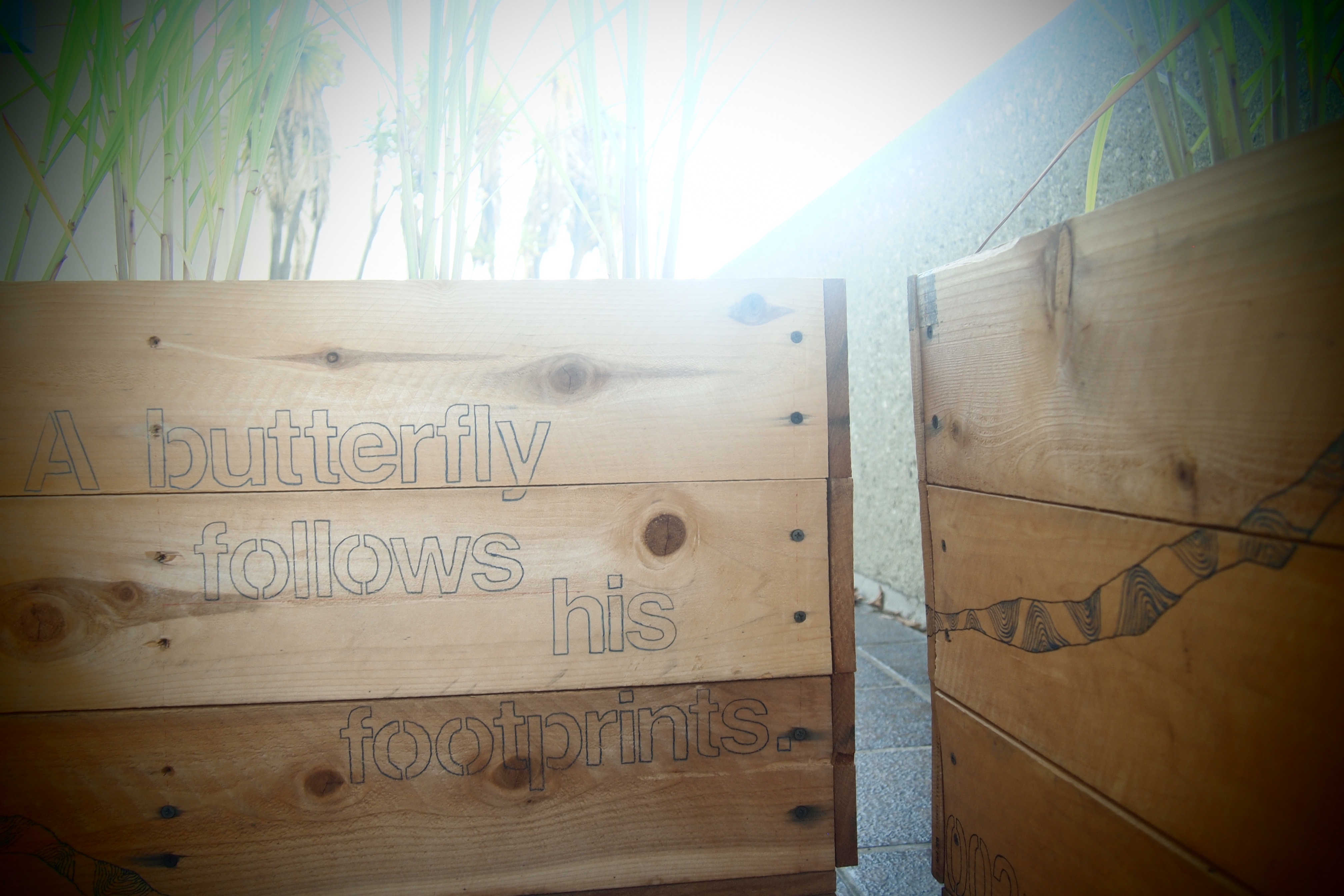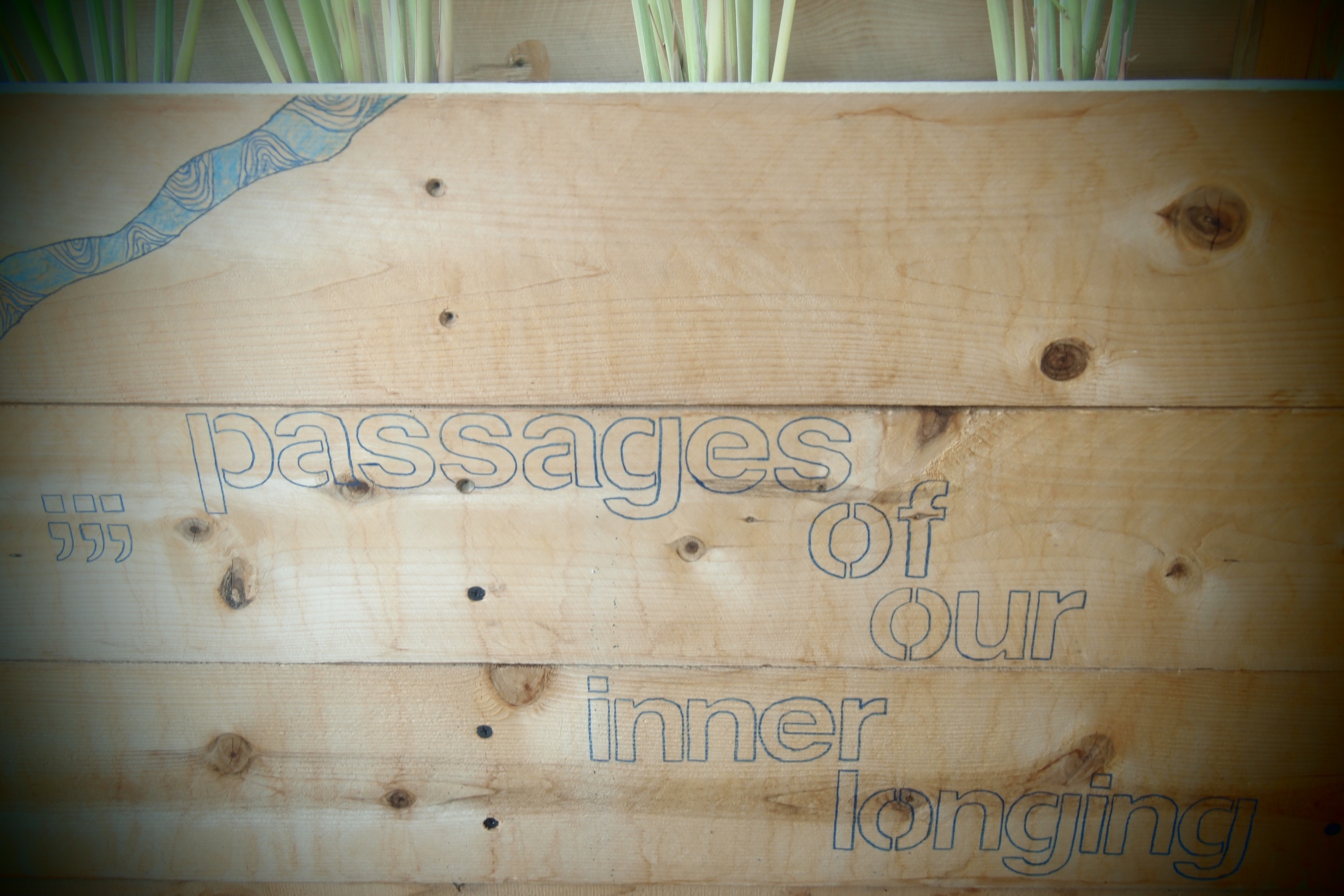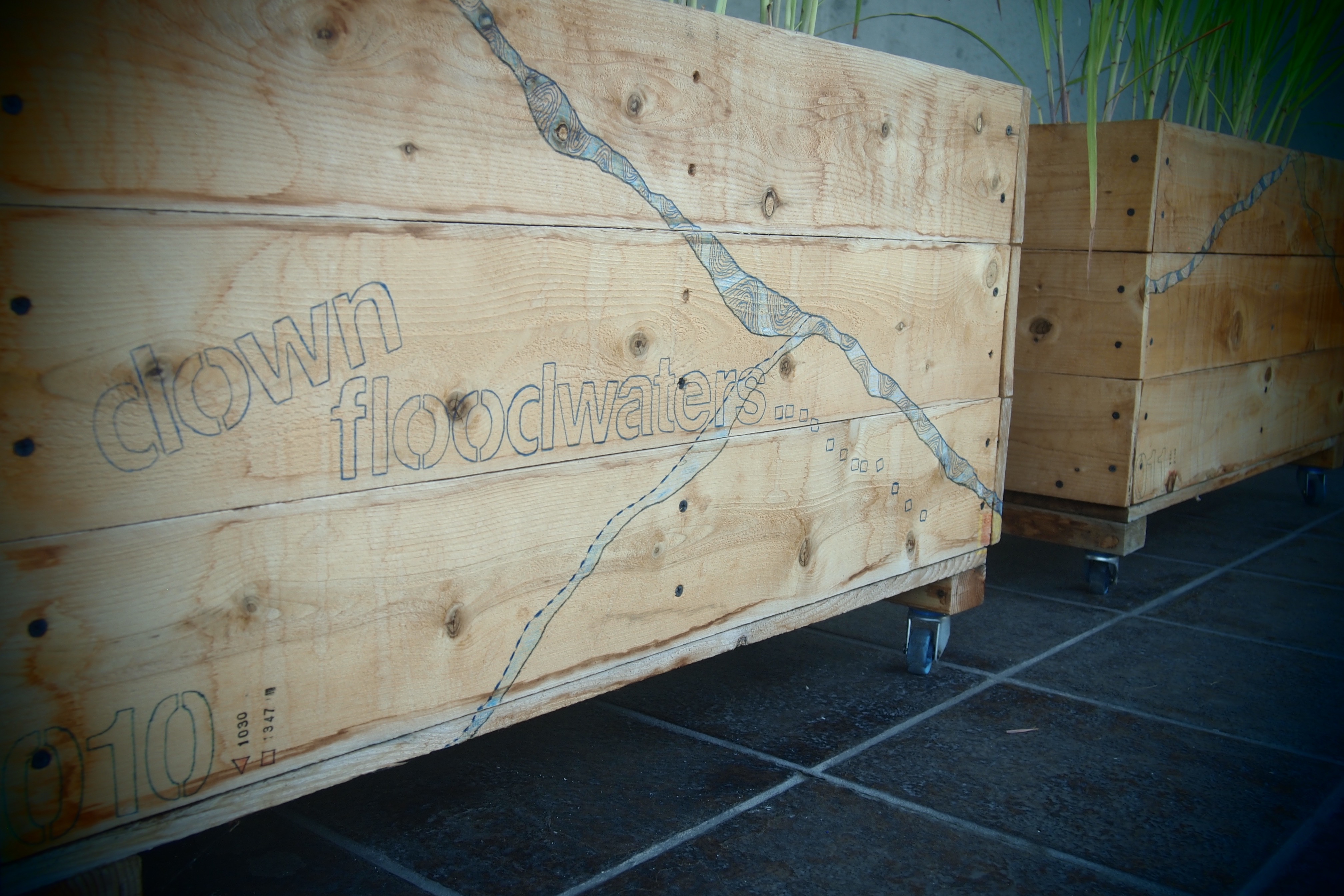 Slide image documentation of site specific installation entitled "Ghosts Can Cross Oceans" at
The Los Angeles Municipal Art Gallery
(2015)